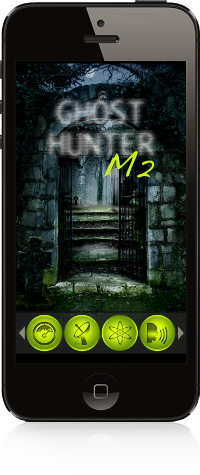 Ghost Hunter M2© is an advanced, yet very easy to use paranormal investigation toolkit. Don't let the advanced feature set intimidate you, this toolkit has been specially designed for both the advanced and novice paranormal investigator.

Ghost Hunter M2© utilizes the iOS devices advanced sensor array, driven by advanced and proprietary computational algorithms, to analyze and report on various energy fluctuations.

Without a doubt, we believe that Ghost Hunter M2© is the most complete, precise, and easy-to-use ghost hunting toolkit available.